Etçii Integrated Meat Facility, its center situated in Bursa Mustafa Kemal Paşa, transmittes meat distribution to Istanbul first in for everywhere in Turkey in the assured, rapid, rigorous and healthy conditions.
ETÇİİ, owns a professional distributing net, performs hygiene conditions in distribution chain in and out rigorously.
The vehicle fleet, owns cooling system, delivers the meat and meat productions not to be proscribed and no to broken cool chain ring to its customers healthfully.
13 Chilly Truck is able to transport in total 50.000 kg.
Far to 3 hours to % 47 of Turkey population.
Has mass store capacity for sector and customers.
It is able to extend distribution region and customer region.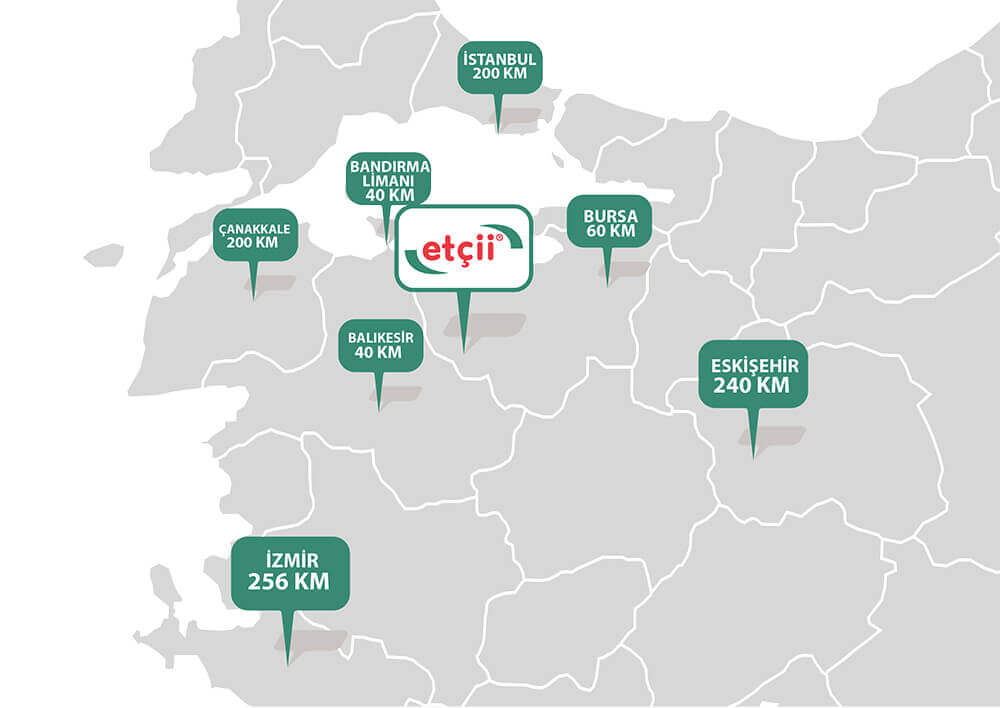 "Transmittes the flavor to you."
The Distances to some Metropolises
İstanbul :200km
Eskişehir :240km
Bandırma Limanı:40km
İzmir :256km
Bursa :60km
Çanakkale :200km